O is for Ocean Breeze Waterpark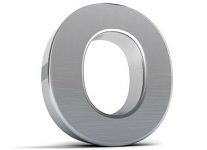 Sightseeing, historical monuments, and National Parks are great for vacations, but sometimes, you need a little thrill in your trip. Exhilarating water parks are just the adrenaline thrill the whole family is waiting for. One of the biggest and most thrill seeking parks in the US is waiting for you to come take a ride through an adventure of water park slides and roller coasters. In travelling, make sure to take your time to experience the water wonders of Ocean Breeze Waterpark located in Virginia Beach, VA.  With nearly sixteen waterslides, a million gallon runaway bay wave pool, the water play ground, and various other exhilarating attractions, you will be twisting and whirling your way to fantastic good time.
Of course you must check out the featured attractions upon visiting:
Paradise pipeline
Whip, dip, twirl, and whirl your way through the dark circular pipe, and then shoot through the other end and dive into a pool of ocean paradise.
Hurricane
When playing the game truth or dare, I always pick dares so I dare you to ride the storm! As you climb to mesmerizing heights, and then plummet feet first down the enclosed dark tube, you will come face-first right into the eye of a hurricane. Just like a hurricane, the pressure builds as you swirl through the massive hurricane and get dropped into a pool of ocean water.
Coconut drops
Who doesn't love the beautiful sounds of a waterfall? Up close and personal, a waterfall is quite loud. How would you like to actually experience the thrill of diving off a waterfall? Well, here is your chance to get a waterfall rush as you take the plunge off the Coconut drops.
Of course, a day of fun must include a day with exquisite eating. So, dine at the Ocean Breeze paradise restaurants including, but not limited to the following:
Palm Tree Grills
Smash down a crispy salad or enjoy the crisp tender chicken tenders and fries. With all the luxuries of paradise, yet the ease of a quick bit to eat, Palm Tree Grills is the place to eat
Soggy dollar
With so many options to get your taste buds watering including, but not limited to: pizzas, hot dogs, and grilled chicken salads.
Be sure to book your tickets fast; as the summer season reaches its full bloom, you won't want to be waiting in the back of the line to purchase your tickets. In fact, the earlier you get tickets, the cheaper it is. Get a season pass and save 10% or save on the early bird special. Hurryyou're your tickets and have a splashing good time.