S is for Ski Resorts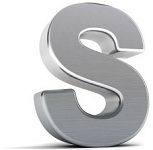 There are plenty of things to do and places to travel to in the summer, but what about those that prefer the winter? As opposed to white sandy beaches, some prefer cold white snowy hills. With that being said, there are tons of places to get the thrill of flying down snow covered hills as you whip and curve through trees, bumps, and even travel down some of the longest hills all without one brief fall. Ski resorts are the perfect winter activity providing you with fun, thrill, and snowy adventures. Of course, you may be wondering just where to go for your wintery endeavors; below, I have compiled a list of the top 4 Ski Resorts in the US:
Aspen
Aspen is one of the most famous mountains in Colorado. As part of the Rocky Mountains, this European style ski resort, is one of the best resorts for world-class skiing. Of course, you can do more than ski at Aspen such as white water rafting, paragliding, and other various activities.
Killington
With seven interconnected mountains, Killington offers you the largest ski and snowboard area in the eastern hemisphere. Killington offers you a wide range of skiing fun including: cross-country skiing, ice skating, sleigh rides, mountain to mountain exploration, and the longest terrains to snowboard in the park. With high elevations and the beauty of Vermont, Killington is just the beginning of a nice wintery vacation.
Mount Snow
Of course there are those who are a little less experienced in skiing and are looking for a learning experience; located in Vermont, Mount Snow gives you peace of mind in knowing there is something for any ability. Only two hours away from New York, whether you visit New York or Vermont, Mount snow is just over the mountain. With 135 trails, 26 lifts, 12 tree terrain areas, five terrain parks and two half-pipes, you will be in ski heaven as you dive and glide down mountainous adventures.  Mount Snow is just the place for family adventures; with childcare and learn to ski options for kids, and mountains of slope for all levels, Mount Snow is the place to be.
Stowe Mountain Resort
For intermediate and novice experienced skiers, Spruce Peak is for you at Stowe Mountain Resort. Of course it's not all about the highly skilled skiers, Stowe Mountain offer a variety of terrain for all skill levels. Located on the highest peak in Vermont, Stowe Mountain is four thousand three hundred feet above sea level. Can you imagine the speed you can get?
Skiing is something fun for everyone. So come on out in the wintery seasons and ski until your heart's content.