U is for United States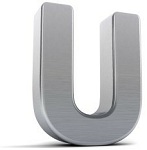 The United States is a country that took several hundreds of years to be settled from coast to coast. The country was established starting on the east coast and continued westward. This journey will explore the U.S. beginning with the state of New York and ending with California, with many stops along the way.
New York – Achieved Statehood in 1777
New York is home to one of the most famous cities in the world, New York City. While America was still being established as its own country, immigrants poured in through the port. Later, thousands of immigrants came to the States via Ellis Island. New York City is known for Broadway, Time Square, the Statue of Liberty and more recent the 9/11 Memorial. Travelers for across the globe still fill the streets in order to take a little piece of the Big Apple home with them.
Florida – Achieved Statehood in 1845
Florida is home to many historical, educational and entertainment sites. This made them the 27th state. Visitors of all ages come to Florida for a host of reasons. There is NASA for those with star and galaxies in their eyes and Miami Beach for those hoping to have their own star sighting, of the Hollywood Elite that is. Then, there is the world-famous Disney World. Travelers come here to get lost in fantasy and to see their childhood dreams brought to live before their very eyes.
Texas – Achieved Statehood in 1845
Texas is one of the most recognizable states on a map due to its unique shape. It has a unique history as well. Texas is the only state to have once been its own country and is still allowed to fly its flag alongside the United States flag at the same height. Some of the most visited places are the Alamo in San Antonio and the old Astro Dome in Houston.
 California – Achieved Statehood in 1850
The Western Expansion continued by adding states such as Ohio, Missouri, Nevada and of course California. From Redding to Los Angeles and Hollywood to San Diego, the state is always booming with travelers from across the U.S. and the globe. Here, visitors can see real gold mines that harken back to the Gold Rush Era and the Ghost Towns that were left in its wake. Shutter bugs immerse theirselves in California's natural beauty, like the coastline, mountains, desert areas and lush forests.