W is for Waldorf Astoria Hotel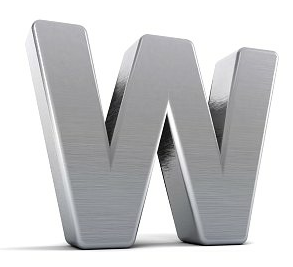 One of the most famous hotels worldwide is the Waldorf Astoria Hotel in New York City, New York. The current address for the hotel is not its first. The hotel was originally located where the Empire State building is now. Many people do not realize that the Waldorf Astoria revolutionized hotel hospitality by being the first to have room service. One other interesting tidbit about the hotel is its actual name, Waldorf=Astoria and not Waldorf-Astoria. This hotel is mentioned and actually in many films over the years, for instance Scent of a Woman, Coming to America, South Pacific-2001, and many more. Also, there is a Titanic connection to the hotel as well. This is the place visitors to New York City want to be and come from all over the world just to stay here at the Waldorf Astoria New York.
Waldorf Astoria's Grand Beginnings
Waldorf Astoria's original home was the converted mansion belonging to mogul William Waldorf Astor and opened March 13, 1893. However, it was named The Waldorf Hotel. The Astoria Hotel was opened 1897 by John Jacob Astor IV, William's cousin just adjacent. Astor died during the infamous Titanic sinking and William passed away seven years later in England.
After prohibition caused a decline in business, the old hotel moved to Park Avenue where it opened in 1931 and still stands today. Enthusiasts of Art Deco architecture consider the Waldorf Astoria a shining example and the hotel is an official New York City Landmark. Conrad Hilton or The Hilton Hotel empire, purchased the hotel in 1949. Then in 1972, the Hilton Corporation purchased the Waldorf Astoria and created an entire sub-brand from it. Now, there are Waldorf's all over, in the Waldorf Astoria Collection which began in 2006.
Waldorf Astoria's Grand Accommodations and Amenities
There are more than 20 different guest rooms and suite to choose from at the Waldorf Astoria Hotel. Each room has a flawless décor that conveys luxury and comfort. Some rooms have seating areas, offices, living rooms, and concierge services. The hotel has 24 hour housekeeping services, as well as Flat panel television, internet, mini bars, Hilton Serenity bed, and newspapers available for each room.
The Waldorf Astoria New York luxuries know no bounds. They offer their guest only the best. There is two state-of-the-art fitness facilities, a gift shop, spa, guided tours, the world famous Kenneth Salon, and six dining and lounge options, where you can experience a Waldorf salad where it was born.