X is for X-Fest Music Festival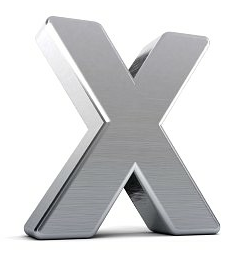 The X-Fest Music Festival is a traveling festival put on and sponsored by the Clear Channel Communications Corporation to promote their radio stations. The music is always loud and full of rock and roll and heavy metal fans. The festival makes stops in cities all across the United States from Pennsylvania, West Virginia, Ohio, Indiana, Louisiana, Arkansas, and Arizona to California. The first X-Fest was held in the Indianapolis, Indiana area in Noblesville back I 1995. The turnout was so great that Clear Channel decided to do it again the following year and to add a location. Each year a new city was added and the festival become more and more over the top. Today the X-Fest is still going strong.
X-Fest Music Festival's Allure
Many thought the X-Fest Music Festival would have lost its appeal a long time ago. However, it has only continued to grow and spread across the country with each passing year. In fact, this rock festival attracts people from all over the U.S. Although you would think city officials would not want such a loud and ruckus event disturbing the peace, this is simply not the case. The cities that host the festival notice that it brings in visitors from outlying areas into their cities. This is great for boosting city revenues during the festival by means of hotel stays, food and drink purchases, and not to mention the revenue from the space leased by Clear Channel for the X-Fest. Therefore, city officials want the festival for the revenue and the people certainly want the festival, but why? Quite simply, the answer is the music. Finding rock music festivals of this caliber is not easy to do. Fans of the music genre can count on the X-Fest to fulfill their heavy metal thirst every year.
 X-Fest Music Festival – Win-Win for All
The X-Fest Music Festival still attracts top rock, heavy metal, and alternative rock bands from around the world. This is another reason for the popularity of the Fest. Fans that cannot travel all over the globe to see their favorites in concert wait every year for the X-Fest to hit its rounds. Many cities will host different bands, so fans can travel from one city to another and get to party to several of their favorites in the same year. With the state of the music industry, the bands actually look forward to the Fest as well. This is because they are not selling CDs like they used to, thanks to online music sharing sites. Also, for bands to make it, they now have to tour. So, all-in-all, the X-Fest Music Festival is a win-win for everyone.