Rediscover The Web Directory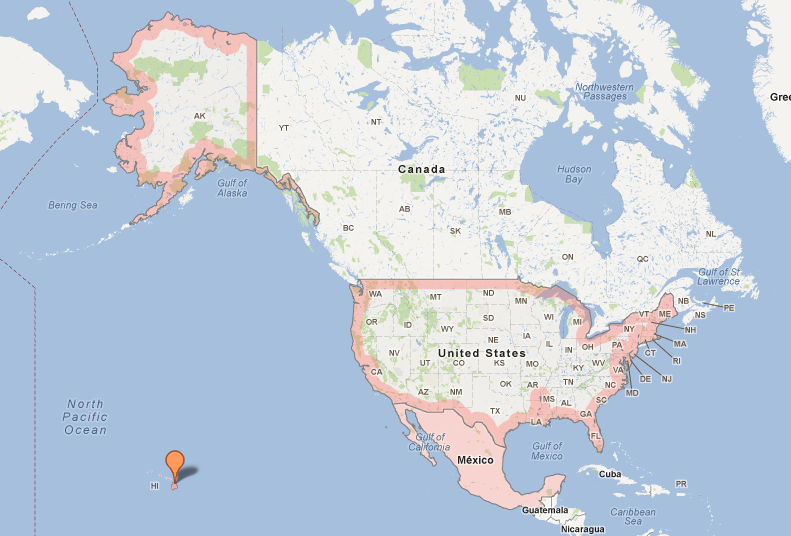 With coasts that hug both the Atlantic and Pacific Oceans, majestic mountain ranges that offer sweeping views, desert lands that boast unique landscapes, National Parks that allow you to enjoy nature in its purest forms and cities that offer vibrant culture, architecture, sites, attractions and entertainment, the United States has so much to offer travelers. No matter what your interests are – a relaxing retreat on an island paradise or a lively vacation packed with excitement – USA travel has something to offer you.
No matter the type of vacation you are looking to experience, the ultimate goal of your vacation is relaxation. This relaxation can sometimes take a back seat when it comes to planning, as there is are so many things to take into consideration. You know you want to plan a vacation some place in the United States, but with so many places to see and things to do and such a diverse landscape, choosing your USA travel destination may be a bit daunting. Figuring out exactly where it is that you want to visit it only half the battle; you will also need to figure out what it is that you want to do in your chosen destination, where to stay and how to get around. Don't let your USA travel planning overwhelm you; we are here to help!
At Rediscover the Web, you will find a host of information about some of the most popular vacation destination in the United States. From urban oasis, such as Boston, the Windy City and New York City, to thrilling gambling hotspots, such as Atlantic City, Reno and Las Vegas; from cities filled with southern hospitality, such as Austin, Nashville and New Orleans to beachside vistas, such as Maui and Santa Barbara, Rediscover the Web highlights some of the premier vacation destinations in the United States. You can even find out information about popular vacation destinations outside of the United States, including Mexico and South America, on the pages of our site.
Once you've decided on a location to visit, take a look around at our site. The web page is divided into different destinations and within each destination, you will find useful information about the location. Featured points of interest within each of the sections of this website include places to stay, sites and attractions to explore, vacation packages that are available in some of the locations, history about the destinations, as well as important tips, such as car rental services and top restaurants.
Make your USA travel experience an unforgettable one with Rediscover the Web. Our aim is to help you plan a memorable vacation. Have a look around and happy traveling!
| | | |
| --- | --- | --- |
| | | Rediscover Atlanta offers comprehensive coverage of everything there is to see in Georgia's most populous city. With its combination of historic sites, cultural attractions, diverse cultural make up and good old Southern hospitality, Atlanta has something to offer anyone who cares to visit. From the world-famous High Museum of Art to the World of Coca-Cola, there is plenty of reasons to visit. Nature lovers will enjoy the City in the Forest's beautiful trees and greenery. This is certainly a twenty-first century city with a look and feel all its own. Discover the best attractions, dining locations and places to stay in Atlanta at Rediscover Atlanta. |
| | | Rediscover Atlantic City is the go to source for the latest attractions and locations in Atlantic City, New Jersey. Set on the coast of the Atlantic Ocean, Atlantic City has long been known around the world for its leisure activities, gambling and conventions. Whether you are enjoying the sites, shops and food on the Boardwalk, trying your luck at The Borgata or shopping at the Atlantic City Outlets there is plenty to enjoy in this city on the sea. There are a number of resorts and hotels located within walking distance of many of the area's most popular attractions to offer easy navigation of the city throughout your stay. |
| | | Rediscover Austin is dedicated to providing information on this unique city and everything it has to offer. The city is just minutes from both lakes and mountains to offer a variety of outdoor recreational opportunities. Unique attractions, including  Bat Bridge and Museum of the Weird, offer experiences that you just cannot find anywhere else. For music lovers, Austin is known by many as the live music capital of the world. With over 1500 live music venues throughout the area, there is always a show available within minutes of anywhere in the city. With the information here on Rediscover Austin, you never have to worry about missing a minute of the action. |
| | | With historical roots dating back to the mid-1600s, Boston offers a rich mix of modern and classic attractions and accommodations to suit nearly any taste. Rediscover Boston is a leading source of information about this world-renowned American city. With a breakdown of the best attractions across the city's 21 neighborhoods, you can make the most of your visit with ease. More than 100 colleges and universities are located within Boston city limits. This creates a varied and eclectic culture and mix of entertainment, dining and shopping opportunities that you just will not find anywhere else. Rediscover Boston is here to help you find the best places to stay, eat and see throughout the city. |
| | | As the ninth-largest city in America, Dallas offers an amazing array of attractions and accommodations for travelers of all ages. Rediscover Dallas is your ticket to the ins and outs of seeing everything this world-class city has to offer. With five distinct neighborhoods and a variety of outlying communities, Dallas offers entertainment, cultural attractions, outstanding dining and that unique Big Texas feeling. The Dallas Downtown Historic District contains shops and attractions that date back to as late as the 1880s. If you are looking for a fun night out, the nightlife in Dallas is something you have to see to believe. Rediscover Dallas will keep you at the heart of the Dallas experience. |
| | | Delaware offers an exceptional vacation value with a wide range of attractions ranging from beautiful beaches to quite woodland retreats. Rediscover Delaware has scoured the state for the best events, attractions and resorts to provide you with all the inside information on what makes this a great vacation destination. If you are looking for fun in the sun, Rehoboth Beach is a must-see destination. There is no sales tax in the state of Delaware. This makes it an ideal location for those looking for the perfect shopping getaway. If you are looking for the latest deals, attractions and information about a future visit to Delaware, Rediscover Delaware has you covered. |
| | | With so many things to see and do in the Mile High City, Rediscover Denver is dedicated to providing you up-to-date information on the best values and attractions within the city. With over 3000 hours of sunlight a year, Denver is the perfect travel destination for those looking to get out and enjoy the great outdoors. Pikes Peak and Winter Park Ski Resort are both within an hour of the city. For those looking for cultural, entertainment or dining destinations, the city offers a wide array of opera houses, theatres and restaurants. The nightlife of Denver is second-to-none. |
| | | Rediscover Detroit offers the latest information surrounding this major American city. The culture and attractions in Detroit are diverse and exciting. As both a world-leader in car manufacturing and a musical hotspot in the Northern United States, this city has been a popular tourist destination for decades. Downtown Detroit offers numerous resort hotels, lavish casinos, world-leading sports facilities and a beautiful network of riverfront parks and paths. Whether you are looking for world-class entertainment or outstanding recreational opportunities, Rediscover Detroit has the information to make your next trip to Detroit exciting and affordable. |
| | | Indianapolis is not just racetracks and convention centers. While the city is home to the world-famous Indianapolis Motor Speedway and the Indianapolis 500, there is something exciting awaiting visitors of nearly any interest group. The city features six distinct cultural districts with an array of arts, entertainment and historic attractions spread throughout. Whether you are enjoying the sounds of the Indianapolis Symphony Orchestra, feeling the rush of professional racing or visiting the Children's Museum of Indianapolis with the kids, there is plenty to see and do throughout the city. Let Rediscover Indianapolis guide you to the best that this amazing city has to offer. |
| | | As the self-proclaimed entertainment capital of the world, the bright lights and around the clock excitement of Las Vegas draws in millions of travelers from around the world annually. While there are plenty of exotic shows, fine dining, world-class casinos and resorts to be found, there is much more to Las Vegas than many people realize. Rediscover Las Vegas provides easy access to the latest deals, best destinations and secret gems that this treasure of the Nevada Desert holds for travelers. Whether you are looking to enjoy the great outdoors or spend a few days in the lap of luxury, we have the information you need to maximize the enjoyment of your next trip to Vegas. |
| | | Second in population only to New York City, Los Angeles is an American city with plenty to offer travelers. From its world-famous beaches and beautiful views from Pacific Coast Highway to the history and glamour of Hollywood, there is something for nearly anyone to enjoy within minutes of the city. Numerous beaches and parks offer plenty of outdoor entertainment. World-renowned theatres, dining, museums and theme parks provide endless options on how to spend your stay. Rediscover Los Angeles has the inside scoop on the latest travel deals, destinations and must-see attractions in the Los Angeles area. |
| | | Rediscover Maui is a leading source of travel information and deals for the fabulous island resort of Maui. Known around the world for its beautiful landscapes, stunning beaches and gorgeous weather, Maui shores warm the feet of millions of travelers every year. From whale watching and helicopter tours to rainforest retreats and beachside cabins, Maui has something to offer to any traveler. Haleakala National Park offers a unique hiking, sightseeing and camping experience at a dormant volcano. Three airports, regional transportation and the Super Ferry provide easy access to the outlying islands and attractions of Hawaii as well. |
| | | If you are looking for an affordable and exciting getaway destination, it is hard to beat Mexico. Rediscover Mexico has all the information you need to make sure you do not miss out on the best deals and attractions throughout Mexico. Whether you are checking out the Pyramid of the Sun and Pyramid of the Moon in Mexico City, relaxing on the sunny shores of Cancun or Acapulco, immersing yourself in Mexican traditions in Guadalajara or visiting the shops of Macroplaza in Monterrey, you are sure to find something to suit your interests. Get up to date on this fascinating country at Rediscover Mexico. |
| | | Every year music and nature lovers flock to Nashville, Tennessee. With its unique blend of history, hospitality and abundance of attractions, it is a great place for travelers. Country music fans will enjoy the variety of music related attractions in the area, including the Country Music Hall of Fame and the General Jackson Showboat. Those looking for a culinary adventure can delve into the world of Tennessee-style barbecue. If you are looking to get out and see the sights, parks, rivers and beautiful scenery surround the city. Check out the latest travel deals and information relating to Nashville at Rediscover Nashville. |
| | | When it comes to unique American travel destinations, New Orleans is certainly at the top of this list. With a rich and varied culture and history, the area is a cultural melting pot of food, music, entertainment and attractions. Rediscover New Orleans is ready to help you enjoy your trip to this one-of-a-kind city. While it is the birthplace of jazz, it is also home to a large blues and zydeco artist base as well. However, you have not truly experienced New Orleans until you have tried the food. As the home of gumbo, andouille sausage, the mufuletta sandwich and crawfish boils, there is plenty to keep foodies busy. |
| | | As a global center of commerce, art, fashion, music, technology and entertainment, New York City is a must-see travel destination in America. Perhaps this is why an estimated 50 million tourists walk the streets of the city annually. Rediscover New York City offers all the information you need to see everything this massive city has to offer. From Chinatown and Central Park to Broadway and the Brooklyn Bridge, we make it easy to decide what sites are worth seeing and how to get there. There is always something new to rediscover in The City That Never Sleeps. |
| | | With roots dating back to the late-1600s, Philadelphia is steeped in history and culture. Also known as the City of Brotherly Love, it is one of the most tourist-friendly cities in America. Let Rediscover Philadelphia be your guide to discovering the great sites, attractions and value to be had in this historic city. From the world-famous Philly cheesesteak sandwich to the stunning Fairmount Park, there is something for people of any age or interest to enjoy throughout the city. As the largest source of public art in the country, new and interesting sights await around every corner of the city. |
| | | Rediscover Phoenix is an valuable resource for discovering the best accommodations, attractions, events and values throughout sunny Phoenix, Arizona. Local attractions include the Phoenix Symphony Hall, the Orpheum Theatre, the Phoenix Art Museum and an eclectic mix of authentic Mexican, Korean, Brazillian and French eateries. For those looking to enjoy the great outdoors, Phoenix is one of the sunniest, warmest cities in America. Scenic bluffs, beautiful deserts and a multitude of parks and recreational opportunities surround the city of Phoenix to provide endless opportunities to enjoy the great outdoors. Check out Rediscover Phoenix and see everything this city has to offer travelers. |
| | | With its mild summers and cool winters, Portland is a great year-round travel destination. Rediscover Portland offers all the information you need to ensure you do not miss a thing in the City of Roses. From cultural attractions, such as the Museum of Contemporary Craft, to live music and entertainment at the Crystal Ballroom and X-Ray Café, there is something interesting almost everywhere you look. Portland is known for its unique culture and atmosphere throughout the city. This is apparent in places such as Voodoo Doughnut and the Saturday Market. Make sure you catch every must-see destination in the city by checking out the information available at Rediscover Portland. |
| | | Reno is the perfect travel destination for those looking for fun and excitement. With its fabulous spas, exciting casinos and easy access to a wide array of outdoor recreations and activities, there is something for every member of the family to be enjoyed. Rediscover Reno offers comprehensive information on this year-round travel destination. The summers in Reno offer plenty of hiking, swimming, boating and relaxing in the warm sun. Winters bring snow to the area. This marks the start of ski season. Within an hour and a half of Reno, there at 18 ski resorts. Whether you are looking for fun in the sun or exciting entertainment options, Rediscover Reno has you covered. |
| | | Salt Lake City is known as the Crossroads of the West. With its convenient location and development through history, it has always been a meeting spot for cultures and events. Attractions, such as the Clark Planetarium, Capitol Theatre, free movies in city parks, a popular local music scene and diverse dining options, offer endless fun, entertainment and enjoyment for travelers of all ages and interests. The city is located in a valley. This provides easy access to a bounty of outdoor recreation and features stunning views of the surrounding mountains. Rediscover Salt Lake City is your guide to discovering everything this city has to offer. |
| | | As the second-largest city in California, San Diego offers a wide array of attractions, events and accommodations. Rediscover San Diego is the easiest way to find out which sites in San Diego are must-see attractions and which ones to avoid. The city's location on the southwest coast of California provides near-endless options for relaxation and adventure. Whether you are hiking, swimming, windsurfing, checking out the museums in the area or enjoying some of the world-class dining available within the city, there is never a dull moment in San Diego. The city is just a few miles from Mexico. This makes it a great stopping point for vacations heading into Mexico and Latin America. |
| | | With roots dating back as far as the 1700s, San Francisco is a bright and vibrant city overflowing with cultural diversity and attractions. As the location of the world famous Golden Gate Bridge, Alcatraz Prison and the city's Chinatown District, it is hard to find a traveler that has not heard of or wants to visit San Francisco. This has earned the city ranking in the top third of EuroMonitor's international top city destinations. Rediscover San Francisco is a comprehensive guide to the sites, accommodations and adventures to be found in this beautiful city. |
| | | Also known as the American Riviera, Santa Barbara offers miles of scenic beaches and coastlines, beautiful cliff-top views and a wide range of attractions, accommodations and services. With over 13 distinct neighborhoods, the possibilities for enjoyment on your vacation are vast. Rediscover Santa Barbara makes finding the perfect places to visit on your travels to Santa Barbara easy. From the beautiful, historic Mission Santa Barbara to the huge collection of art at the Santa Barbara Museum of art, there is plenty to see for those interested in history and culture. With its proximity to the ocean and local wineries, Santa Barbara is also a food lover's dream. |
| | | With its spot on the list of UNESCO Creative Cities, Santa Fe is a must-see traveler's destination for those looking for arts, entertainment, historical and cultural attractions. Rediscover Santa Fe provides you with all the information to make the most of your vacation to this one-of-a-kind city in the heart of New Mexico. The Canyon Road gallery district offers a vast collection of indigenous, experimental, southwestern Russian and Native American art. The Santa Fe Opera hosts numerous events and shows throughout the year. Eight world-class museums offer beautiful works of art, sculpture and photography as well. All of this is located just minutes from the area's numerous major hotels and resorts for easy access. |
| | | Savannah's coastline location has made it an important city in the American South for nearly over 250 years. Its long-time existence and Atlantic seaport standing has created a diverse and rich culture that provides a unique feel throughout the city. Also known as the Hostess City of the South, the city is renowned for its gracious hospitality and tourist friendly local population. If you are planning a trip to this historic city, Rediscover Savannah has all the information you will need to make your vacation the best trip possible. Experience a slice of American history, culture and arts with modern entertainment, dining and accommodations at Savannah, Georgia. |
| | | Known around the world for its musical history and roots, the city of Seattle is a great place to get away for a vacation. Rediscover Seattle has information on the various sites, accommodations and events in the Seattle area to make it easy to find the best places to visit during your stay. From the Seattle International Film Festival to the Woodland Park Zoo and Seattle Aquarium, the city offers fun and entertainment for families, children and solo travelers alike. Seattle's climate and access to mountains, forests, lakes and the Pacific Ocean make it a popular tourist destination for outdoor enthusiasts as well. |
| | | With its vibrant culture, rich heritage and endless opportunities to explore both modern and ancient worlds, South America is a great place for a vacation. From the exotic sights and sounds of the Amazon Rainforest and Galapagos Island to the lively, festive streets of Sao Paulo, Buenos Aires and Rio de Janeiro, there are plenty of reasons to visit South America. Rediscover South America is a leading source of information on South American travel and tourism. With the information available on the site, you can plan you next vacation with ease. |
| | | Located on the banks of Lake Michigan, Chicago, also known as The Windy City, is a bustling city and worldwide center of commerce. Rediscover the Windy City is a great place to find out everything there is to know about the sites, services, accommodations and attractions located in and around Chicago. With over 30 million visitors annually, the Windy City has plenty of offer both families and solo travelers alike. Ranked as the fourth most walking-friendly city in America, the layout of the city is ideal for vacations as many of the area's most famous attractions are just a short walk from your hotel or resort room. |
| | | As the capital of the United States, Washington DC is a melting pot of culture, history, entertainment and recreational opportunities. Popular tourist destinations and events include the near-endless halls of the Smithsonian Institute, the White House, Lincoln Memorial, the National Geographic Society Museum, historic Union Station, performances by the National Symphony Orchestra and the beautiful National Cherry Blossom Festival. If you are thinking of heading to Washington DC, let Rediscover Washington DC show you the best values, accommodations and attractions in the area and help you enjoy your vacation to its fullest. |