Z is for Zoo Atlanta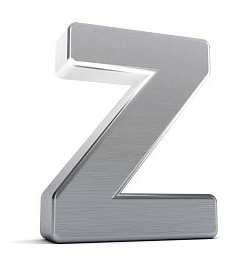 You may be thinking that Zoo Atlanta is just like any other zoo in the country. However, you probably did not know that is was one of the very first U.S. zoos. Also, it has been opened and kept open the longest out of any other zoo as well. This zoo dates all the way back to 1889 and has continued to operate since it opened. Another thing that separates Zoo Atlanta from all but four other zoos in the country is, they have giant pandas and the most ape specie exhibits.  In all, there are well over 200 different animal species at the zoo. So, when you plan a trip here, you can expect to see anywhere from 1,000 or more animals on a single visit.
Zoo Atlanta Seven Exhibits
There are at least seven main exhibits that contain sub-exhibits at Zoo Atlanta. From when you enter they zoo and starting on your left then go clockwise, you will encounter the Boundless Budgies: A Parakeet Adventure first. Here hundreds of parakeets fly freely and will even eat right out of your hand. Then there is the African Plains. This area is broken into habitats for zebras, elephants, giraffes, lions, meerkats and black rhinos. Then you will flow right into the Ford African Rain Forest where the huge gorilla area is. There are areas for monkeys and lemurs too. Next in line is the Asian Forest. Here you will find animals such as orangutans, otters, tigers, clouded leopards, giant pandas, red pandas, and komodo dragons. If seeing a living dragon is not enough reptiles for you, there is the World of Reptiles. In here, you will find alligators and alligator snapping turtles. Also, houses here are vipers, lizards, turtles, tortoises, frogs and more. Then there is a very special and unusual exhibit, the Naked Mole Rats. These little guys will have you laughing with their buckteeth and furless bodies. One of the most fun areas is the Orkin Children's Zoo. In this area, the kids can pet various animals in the petting zoo and see cute kangaroo. In addition, there are areas for wetland animals like more alligators, a giant tortoise exhibit, an exotic bird exhibit, golden lion tamarins, and cassowaries.
Zoo Atlanta's Eat, Play, Spend
There is plenty of places to snack while at her zoo so, you don't have to worry about packing up a cooler or a picnic. They have at least six different eats and treats vendors to choose from. Also, if you all need a break from the animals, there is a rock climbing area, a carousel, and a train ride. You can't leave without shopping in their gift shop. They have many this to commemorate you visit to Zoo Atlanta, plus the funds are put into doing research of endangered species.